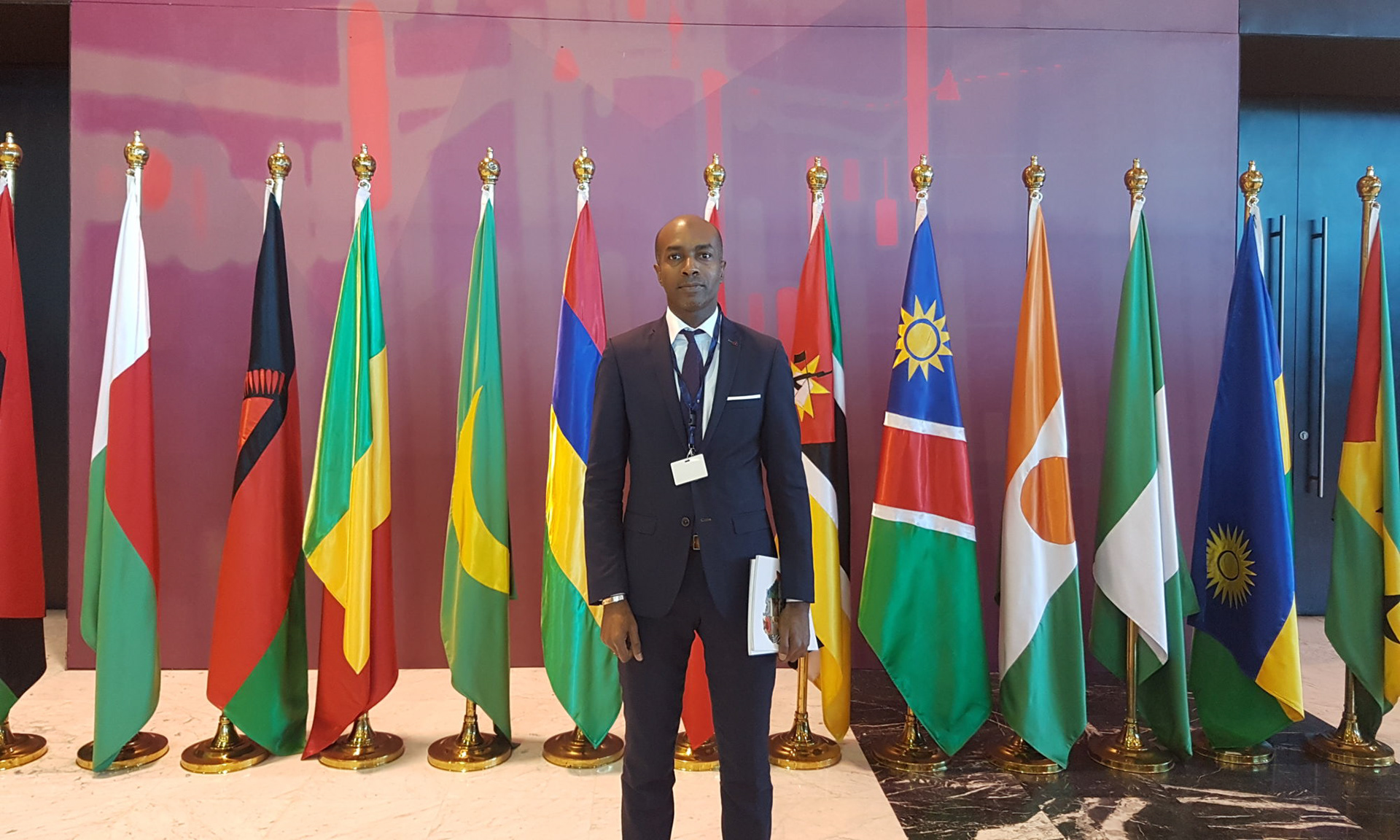 Prince Randy Koussou Alam-Sogan is a Tribal Prince of the Kingdom of Dahomey (current day Republic of Benin) with mixed culture from the Nations of Benin and Togo (West Africa) and part ancestry from Lebanon and Egypt.
He is the Chairman & Chief Investment Strategist of the BLH Group, a Pan-African Investment Advisory Firm and the newly created Africa Securitization Mega Fund, all subsidiaries of the Africa Global Capital Corporation. 
BLHG key expertise include a diverse range of Industries such as Infrastructure Development, Real Estate Development, Renewable Energy, Mining, Agri-Business, Telecoms, Transports and Logistics, Financial Services, Manufacturing, Infrastructure and Security. Black Lion is currently active in 35 African Countries, and manages over 200 Investment Deals and Assets. 
BLHG currently has a portfolio of nearly $18 Billion worth of projects under management in Africa and is a member of the NEPAD CBN (Continental Business Network of the NEPAD Agency which coordinates all African Union Infrastructure and Energy Projects).
Through his organization BLHG, Prince Randy assists global investors identify investment opportunities and make profits in Africa's growth markets, advises and assists African governments and businesses in securing financial investment solutions for their projects.
Prince Randy constantly lobbies national, regional and international Influence Groups to defend and protect Africa's socioeconomic and geopolitical interests.
The Prince has assets ranging from mining concessions, farm lands, gold holdings, to strategic investments in financial services, healthcare technology firms and renewable energy ventures with an approximate value of US $282 Million.
His philanthropic activities include the founding of : building and improving all Public-School Infrastructure & Systems in Africa by 2030, the newly created "Abiditha Foundation" which is a Women Empowerment Initiative aimed at providing Impact Investment Funds for female business owners and entrepreneurs throughout Africa.
Through his "Queen of the Waters Institute", Prince Randy aims to promote the benefits of African metaphysical wisdom and knowledge to empower women globally as a way to reach their full potential.
Prince Randy has recently been appointed as Ambassador for the Parliamentary Society of Arts, Fashion and Sports in the United Kingdom.
Prince Randy has featured on Forbes Africa (French Edition 2013) as the $100 Million Man and made several appearances on CNN, Channel France 24, RFI, Le Monde, and regularly takes part in various forums and conferences discussing major African issues in geo-strategy, political climate, socio-economic growth and investments.
The Prince is also involved in the newly created Organization for Africa's Socio-Economic Transformation (OTSEA).
Prince Randy's Vision is to contribute to the economic transformation of the African Continent into a World Superpower while improving the lives of our most important capital, the African People.
Prince Randy is based in Paris, Dubai, London, Cotonou (Benin) and Lomé (Togo). He was educated in Gabon, France, the USA and Singapore.